Balcony roofing renewal, Tremeirchion
Domestic balcony renewal in Tremeirchion was completed by Holdsworth Roofing for Mr Edwards.
The existing balcony roofing was stripped to joist level, new decking and fascia boards were installed, the decking was covered with Evalon single ply roofing system. This new roofing was then covered with porcelain balcony roofing tiles.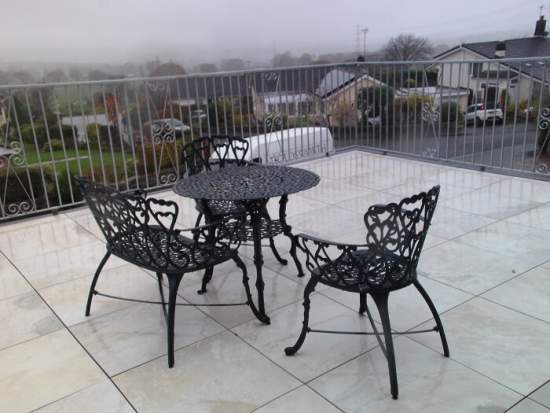 Our Services
Domestic, commercial and industrial flat roofing specialists
Polyurethane liquid waterproofing systems
Alwitra Evalon single ply flat roofing systems
Balcony waterproofing and tiling
Soter horizontal safety line systems
Mastic asphalt and felt roof repairs
Industrial gutter re-lining
Green roof installation
Skylights supplied and installed