Harbour Masters Office roof install, Rhyl
Holdsworth Roofing installed the new roof at Rhyl's Harbour Masters Office. This project was undertaken as sub contractors for Wynne Construction.
A new build of timber frame construction, Holdsworth Roofing installed a warm roof consisting of a vapour barrier, 150mm insulation and Alwitra Evalon single ply roofing system to the four different roofs on the building. Two of these roofs were then made into green roofs with the addition of sedum matting.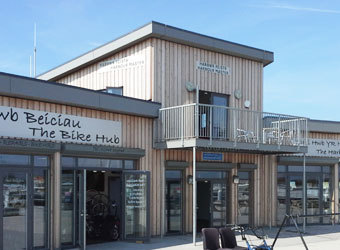 Our Services
Domestic, commercial and industrial flat roofing specialists
Polyurethane liquid waterproofing systems
Alwitra Evalon single ply flat roofing systems
Balcony waterproofing and tiling
Soter horizontal safety line systems
Mastic asphalt and felt roof repairs
Industrial gutter re-lining
Green roof installation
Skylights supplied and installed